Written by Marko Košak, Programme Coordinator at Zelena akcija/Friends of the Earth Croatia & Coordinator of Zero Waste Croatia Network.
Zelena akcija / Friends of the Earth Croatia is an NGO in Croatia working actively since 1990 on the protection of the environment and promotion of sustainable development at the local, national and global level. Our work is divided into different themes, such as waste prevention and management, climate and energy, transport, biodiversity, spatial planning. We achieve our goals through nonviolent direct actions, campaigning, projects, informing and educating civil society, cooperation with other organizations and public participation. Together with a team of professionals, our volunteers play a very important role in our work.
We are a member of numerous European and international networks, such as  Zero Waste Europe, Break Free From Plastic, Friends of the Earth, European Environmental Bureau, Justice and Environment, Climate Action Network and IPEN. This helps us get an insight into best practices from around the world and advocate for their implementation in Croatia. In Croatia, we coordinate a network of NGOs that work on waste issues, we coordinate an antiplastic platform of NGOs working on plastics, and we are also in the coordination team for the network of environmental NGOs Green Forum.
Reuse principles are at the heart of much of our work:
Through our Sustainable Waste Management Programme, we work with zero waste cities, single-use plastics, food waste, Deposit Return Schemes (DRS), reuse, repair and even home composting. To bring these concepts to the public, we organize a lot of activities for citizens, such as the Environmental Movie Festival, Autumn Eco-Seminar and Plastic Free Month. We also have a very successful Bicycle repair Café (BicPOP), where volunteers help to repair bicycles of citizens for free as well as donate bicycles to those who can't afford them. It's a great example in which we show how possible it is to start sustainable reuse/repair projects.
BicPOP inspired us to start SWAP party activities where people can exchange clothes with other people, and our idea is to spread this to other items such as books and social games. We also are looking to open a repair café for small electronic devices and even furniture!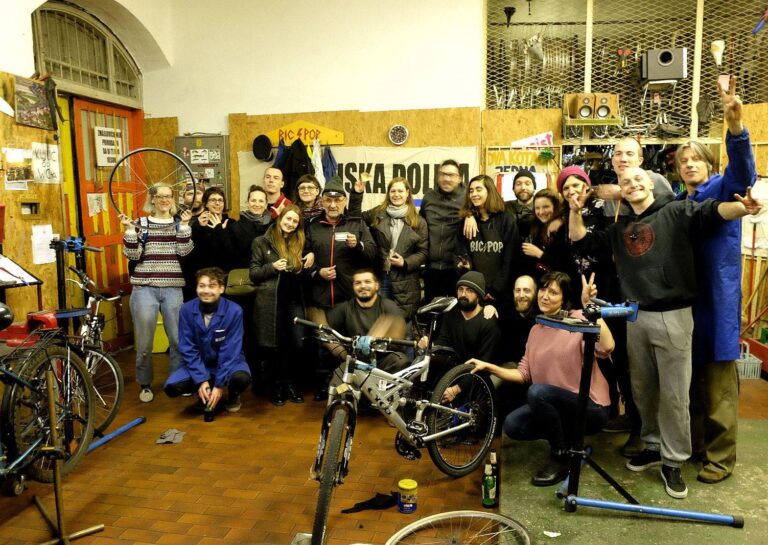 When it comes to zero waste cities...
We strongly push for effective reuse projects as important waste prevention strategies. For example, in the City of Prelog, which we helped to become the first Croatian zero waste city, the Waste Management company PRE-KOM opened the first Croatian REUSE center in 2018. Its self-sustaining nature has contributed to its success: it helps in decreasing amounts of bulky waste from being sent to landfill and people have been very satisfied from being able to buy nice items for very low prices. This is one of many initiatives that PRE-KOM is doing in the City of Prelog and 11 neighboring municipalities that are members of the ZWE Network of successful municipalities. We are cooperating on a daily basis to constantly improve their system with new ideas.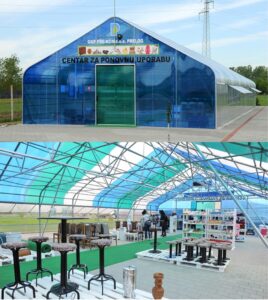 On the island of Krk, which is the first candidate for the zero waste certificate by Mission Zero Academy, we are currently working on a waste prevention strategy for seven municipalities. This strategy will be an upgrade to their successful work on separate waste collection, and will also include many activities on reuse, such as new reuse center and single-use plastic free institutions.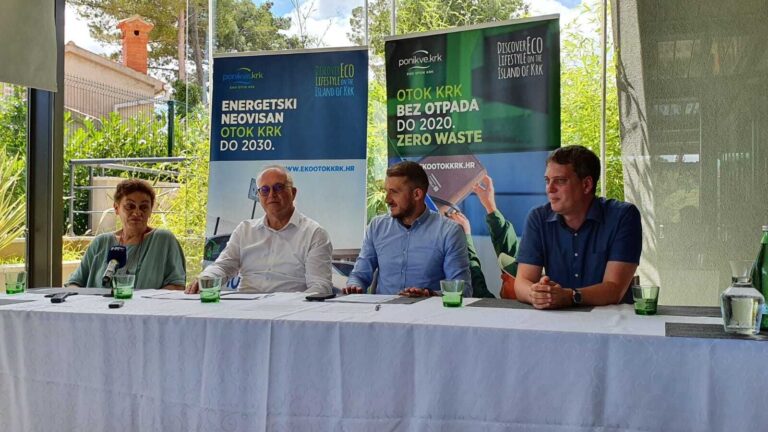 Since 2021, we started working with the new Mayor of the City of Zagreb, on the zero waste model implementation. This has been an extremely important step forward in the Croatian capital city, after we stopped construction of the waste incinerator in 2015. Currently we are working on the effective waste collection and PAYT strategy, and our plan is to also push for the opening of the REUSE center, as well as an open repair café.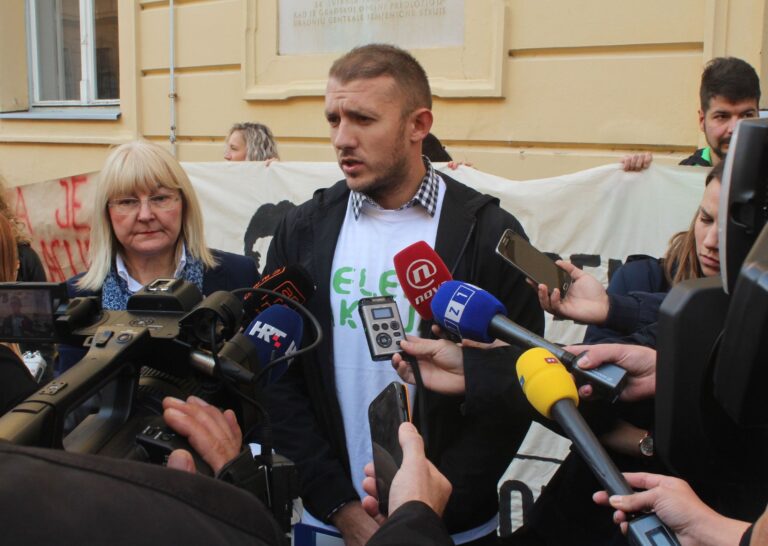 On the islands of Hvar and Dugi otok, we have worked with two municipalities (Stari Grad, Sali) that adopted plastic waste prevention plans and they will actively work on implementation of reuse strategies to maximize waste prevention and increase reuse. We also have very good cooperation with an initiative from the island of Zlarin, the first Croatian plastic free island.
In addition to our work on reuse centers and repair cafes in municipalities, we also push for the development and promotion of a network of zero waste stores, self-service machines for packaging-free products. ​We are working with cities on increasing the number of public water fountains with drinking water to reduce single use plastic bottle waste and promote reusable bottle usage. We are also actively promoting the #WeChooseReuse campaign and cooperating with businesses such as hotels, café's, restaurants and festivals that want to kick-out single use items and use reusable materials instead.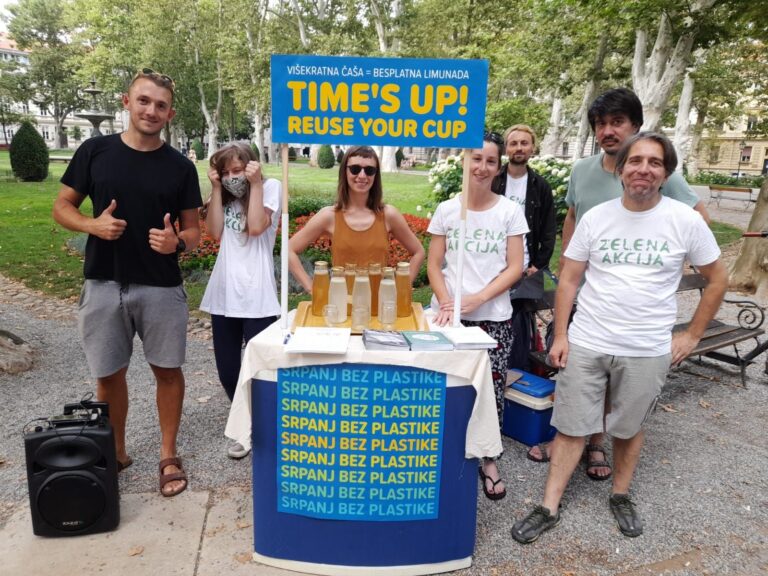 These are only some of our activities on reuse in cities, and it's important to notice that reuse is becoming more and more mainstream in Croatia. We will do our best to make sure this continues even faster in the coming period.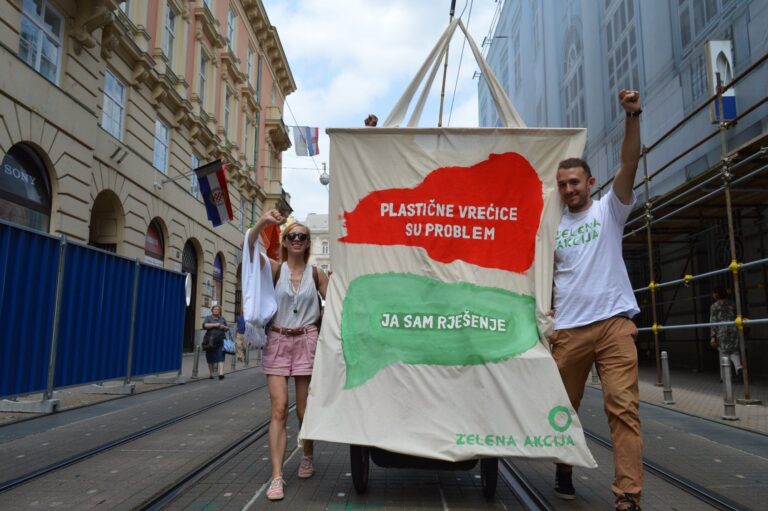 Visit Zelena Akcija's website.
Connect on Facebook, Twitter, Instagram, YouTube, Flickr and TikTok!